With Kristoffer Johansen onboard as Country Manager for Goava in Norway, we are now ready to expand our Norwegian footprint. Kristoffer has been working in sales for over 10 years and his last role prior to starting at Goava was as Sales Manager at LINK Mobility AS.
- We are very happy to have Kristoffer in place as Goava's first Country Manager in Norway! We are looking to expand our Norwegian footprint and nobody is better suited than Kristoffer to help us. We already have Norwegian customers thanks to the closeness of Swedish and Norwegian businesses, but this marks the first time that Goava proactively will create relations with Norwegian B2B organizations. We strive to help the Norwegian B2B market become even more efficient and data-driven thanks to Sales Intelligence, says Jonas Ehne, CEO & founder at Goava.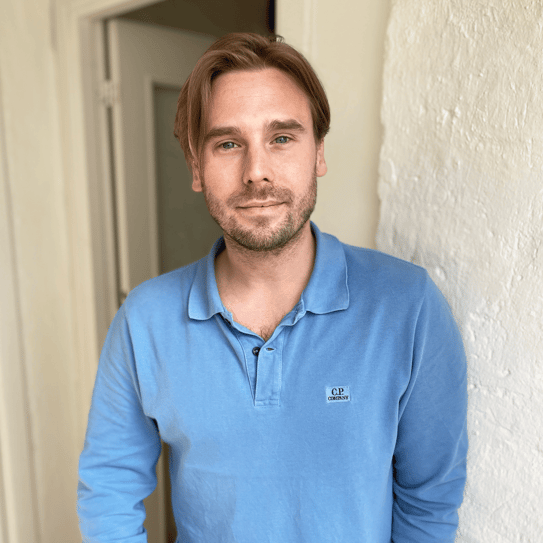 Kristoffer has been working with sales for over 10 years and for the last seven years at LINK Mobility AS, where he has been working with strategic partners and also direct customers in the enterprise segment.

- Goava can help all B2B sales representatives to exceed their own, and other expectations in a world that demands more and more from sales. I'm so happy to be a part of a company that puts people and culture as a top priority - and sell Goava with pride. We are just starting up in Norway - so for everyone that wants to take part in something extraordinary I would really recommend to let me know, says Kristoffer Johansen, Country Manager Norway at Goava.

When Kristoffer has some time off you either find him enjoying some excellent food and wine, or out running in the nature in and around Oslo. He also enjoys traveling - the next country to visit is Italy - which is a favorite for sure.

About Goava:
Goava is a Sales Intelligence platform that helps B2B organizations sell smarter and more efficiently. We collect and analyze open and public data about companies to help sales reps find the right company to target and to make thorough and efficient research about companies. All this is done with the help of AI and Machine Learning to help our customers sell more.

And just like Netflix or Spotify - the more you use it the better it gets!
Want to know more about Goava?
Book a personal tour of the platform
Book a demo